Best prices paid for Scrap Metal
Ferrous and Non Ferrous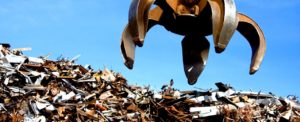 Arthurs Scrap Metal South Yorkshire can recycle your scrap metal.
Arthurs are based in Sheffield and are processors and recycling of ferrous and non-ferrous secondary metals. We offer unbeatable scrap metal prices with immediate payment, subject to all relevant Scrap Metal Laws.
We buy Copper, Brass, Aluminium, Lead, Stainless Steel, PVC Cable, Steel and all other metals. Please contact our buying team for our current scrap metal prices.
0114 276 2425
We are licensed by the Environment Agency and our aim is to put more of your metal waste back into action and help businesses achieve high recycling rates. With metal prices on the increase now is the time to achieve more revenue from your metal waste. Our depot is based in Sheffield, South Yorkshire but we support customers across the country, we provide a professional service ensuring our customers receive the best price for their scrap metal, and we are ready to help you with your metal recycling requirements.